To find out more about any of our products or services call (+44 or 0)116 276 4242 now!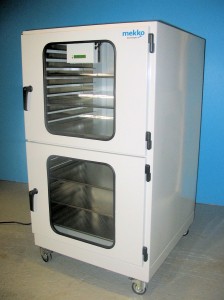 Mekko Technologies "Active Desiccant" Dry Storage Cabinets
Our cabinets are used in a wide variety of applications involving moisture removal and dry storage. The main industry sector installing Mekko's dry storage cabinets and drying cabinets is the electronics assembly industry, where components and substrates must be protected from the damaging effects of moisture.
Allows compliance with IPC/JEDEC J-STD-033, which details recommendations for handling, packing, shipping and use of moisture/reflow sensitive surface mount devices.
If moisture is absorbed from the environment by surface mounted components, and then the components are exposed to high temperatures, as in solder reflow ovens(convection, infrared, IR/convection, vapour phase, hot air rework tools), then the absorbed moisture will expand rapidly, causing internal device stress. The resulting stress can cause internal or external cracking, delamination, and internal corrosion.
Eliminate "popcorning" and micro-cracking of ICs and BGAs during reflow by using Active Desiccant component drying and storage, rather than baking.
Drying out the components resets the "floor life" clock.
Download our pdf brochure here
---

Active desiccant cabinets offer the best solution for storage and drying
Only costs: The cabinet and electricity.
There is no need for any extra consumables or services to operate the unit.
Running costs are only around 75,00 Euro/year.
Our cabinets are equipped with a new desiccant rotor system incorporating our own "MTX-Flow" technology. This new development is more efficient and faster reacting than our competitors. This unit is installed inside the cabinet to keep the internal humidity between 1% and 3%RH.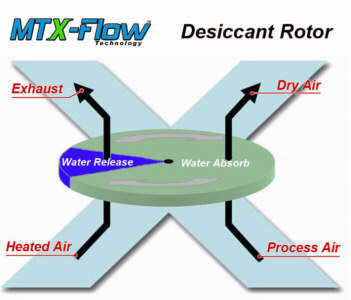 Benefits of the ACTIVE desiccant system:
No need for moisture barrier bags, nitrogen, compressed air.
Less complicated than baking: Reduces oxidation.
Can use low temperature packaging.
Suitable for compliance with IPC/JEDEC standard J-STD-033C.
Meter for internal humidity and temperature included.
Closed loop control of internal humidity.
No "off" time. The desiccant will always be absorbing moisture.
Continually regenerating molecular sieve desiccant.
Fast recovery time after a door is opened (2 minutes).
Very accurate humidity display +/-1%RH (Normally only +/-3%RH with our competitors!)
Other Options
Larger 6-door cabinet, AD-606XL = 2100(H) x 1400(W) x 1150(D)
4-door cabinet, AD-404 = 1245(H) x 1400(W) x 750(D)
Convection heater for faster drying of components, pcbs etc
Static dissipative EVA mats
Static dissipative powder coat
Locking doors
Vertical racks for tape reels
Fixed stainless steel shelves
Telescopic sliding fixed shelves
Status light tower
Audible alarm
Pass-through systems with doors on front and back
Data recording software, with memory or real-time feedback
Refrigerated cabinets
Nitrogen cabinets
Any number of doors (eg 9 doors, 16 doors)
For more information or to place an order
Telephone: (+44 or 0)116 276 4242
Or complete the form below and we will call you back as soon as possible.
European Partners
---



Website - www.factronix.com
Email -
---



Website - www.hoang-pvm-engineering.com
Email -
---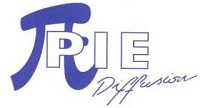 Website - www.piediffusion.com
Email -
---



Website - www.ab-electronic.com
Email -
---



Website - www.elmisrl.it
Email -
---



Website - www.eltraco.com
Email -
---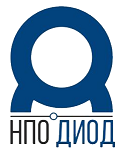 Website - www.npo-diod.com/
Email -
---



Website - www.esd-line.ru
Email -
---



Website - www.paktel.pl
Email -
---
To find out more about any of our products or services call (+44 or 0)116 276 4242 now!